Issues
We cannot force the working people of Washington to make a false choice between economic security and our physical well-being. Addressing the impacts of COVID-19 on the families of Washington State is the critical challenge that we face.
The issues that we face are interconnected. This page will be updated as we hear from our community about the best material solutions for the working people of Washington State.
---
Kicking corporate influence out of government

End corporate tax loopholes for large corporations like Boeing and Amazon
Ending regressive taxes on working people
Progressive Ballot Access

Equity in Education

Fully fund remote access to K-12 education
Using existing state broadband internet infrastructure for education
Subsidize access where public infrastructure isn't available
Provide laptops and other vital technology to under-served communities

Universal Public Broadband

Promote telecommuting and safe social interaction
New jobs in fiber and wireless infrastructure
Partnerships with Native tribes, non-profits, and co-ops
Resources for small farms and rural communities
Using our infrastructure, paid for BY the people, FOR the people.

Working-Class Washington Bail Out

State-wide Living Wage (tracked to productivity, cost of living, and inflation)
Mandatory hazard pay for high-risk jobs
Extend unemployment benefits
Expand health care services (community health centers and public hospital districts)
Increase food and nutrition assistance
State Jobs Guarantee
Strengthen protections for workers, trade unions and worker-owned co-ops

Washington State Public Bank

Independence from Wall Street
100% divestment from fossil fuels
State funds under citizen control
Secure permanent funding for state infrastructure projects
Worker Ownership Loan Fund
Low-Barrier, No Cost Basic Banking Services

Housing as a Human Right

End corporate developer bailouts
Invest in public housing
Rent/mortgage assistance, rent control
Zoning adjustments to allow tiny house villages
Increased funding for low barrier shelters
Mandated affordable housing on new construction

Justice and Equity

Respect Tribal Sovereignty
Invest in communities, not incarceration
LEO Reconciliation, Accountability, and Oversight Commission
Ban the use of chemical agents by law enforcement statewide
End private prisons, and eliminate cash bail

Green Future

Science-based long term decision making
Protect our ecology and biodiversity
Protecting our waterways
Massive state investment in solar and offshore wind
Move Washington to 100% renewable and sustainable energy
Expand municipal control of power infrastructure
No new rate increases for utilities burning fossil fuels
---
Have a suggestion? Send a note to info@jonnyforwa.com.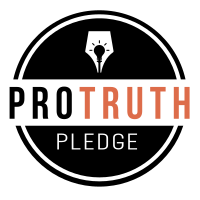 ---